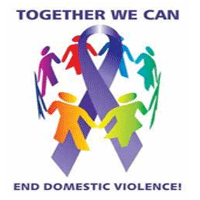 The United Methodist Women (U.M.W.) is a vital and faithful part of our ministry at Adel UMC.
Ladies have several ongoing activities and support the church family in numerous, generous ways.
Our U.M.W. is always looking for ways to bring attention to those in need and crisis.
The Faith Community's Response to Domestic Violence September 10, 2016.
Adel United Methodist Church

Guest Speaker – Lynn Calvert

9:00 a.m. – Noon
Light Breakfast Provided at 9:00 a.m.
The women of the UMC are delighted to host this event to highlight the need for further work in the fight against domestic violence.
If you would like more information about the Adel United Methodist UMW group, please contact Adel UMC. 515-993-3791.