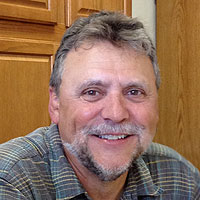 During Lent, many of us are reminded once again to examine our lifestyle and ask, "What can we do for others?"
Lent is a good time to commit to giving money to a project.
One way to involve the whole family is to collect coins during the season of Lent, then donate what has been collected.
Our mission team is going to Oklahoma to work in an Indian Reservation in June.
So, if you have coins in a sock or cup on you dresser, why not bring them and put them in the wooden church in the Narthex.
You may decide to do this as a family or as part of your small group. This will help us buy supplies and material needed as were present Christ and our congregation to folks in Oklahoma.
In the age of technology, the traditional Lenten emphasis on cultivating a rich, spiritual life and serving others even as we deny ourselves can seem like a relic of a bygone time.
But it might just make a world of difference to someone else and to you.
– Pastor John