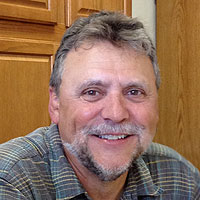 Do you know how unlikely it was for David to become King of Israel?
First of all, he was the youngest of Jesse's sons.
When God sent Samuel to call out and anoint one of the sons of Jesse as the new king, Samuel looked at all the older, stronger, better looking brothers.
Father Jesse didn't even show Samuel his son David.
But it seemed God had chosen David, not by looks or stature. God looked on the heart. We sometimes, yeah, most of the time, look at appearance, or each others profile or pedigree when we try to identify our leaders or even our followers.
God looks on what is going on in our hearts. Are they going in faith and hope? Are they being transformed by the renewing spirit of Christ?
Are they larger in the capacity for compassion and grace toward others?
Do we remember that even leaders, like David, don't always get it right Leaders and followers still need forgiveness and grace.
If any of that describes you, you just might have leadership qualities.
See you in Church
Pastor John