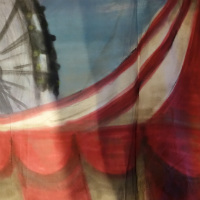 An Evening of Song at Adel United Methodist Church. April 14, 2018
Join us for a delightful evening of dinner and songs.
Dinner seatings at 5:30 p.m. and 6:45 p.m. Limited seating requires a reservation. Please call the church office.
"The Greatest Show on Earth" will begin at 8 p.m. with an intended audience of school age youth and adults.