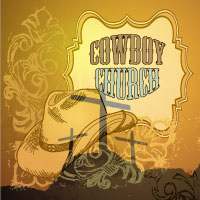 Country music gets a bum rap!  Many of us used to think it consisted of Hee Haw's cast singing about their wife running off with their best friend's sister's brother-in-law from her third marriage. With a lot of twang, "yippees" and a steel geetar. Then we grow up and we realize there's a lot of gospel in country music. When we are youngsters, our world seems simple and small.
And then we get older and we realize the world and life can get messy. Songs the church sings don't talk about dads in jail, mothers on drugs, and teenagers getting pregnant. That's messy. Don't get it wrong – we know not all country music honors God. But we've learned God doesn't just dwell with church-dwelling people and, He's not just found in church-dwelling songs.
God lives in the hearts of people who seek Him and His truth. He's found in the lives of broken people who know His grace.  He dwells with people who've walked hard places and haven't given up; who still go to Him when everything they know is a mess.  And, that's country music at its richest!
Join us for Cowboy Church on October 22 at 10:00 a.m.  Following the service, we invite you to share in a BBQ meal, prepared by Brickstreet BBQ, in our fellowship hall.