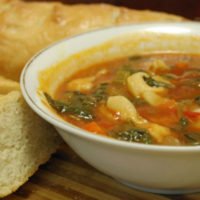 Join friends at the First Christian Church for our Annual Soup Supper and Worship service on Tuesday, November 21.
Soup, crackers and relishes will be served at 6:00 p.m. in fellowship hall on the lower level.
Worship will begin at 7:00 p.m. in the sanctuary.
All proceeds of this meaningful event will be given to the Adel Ministerial Association to help Adel residents with basic living expenses.