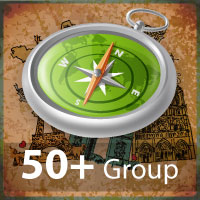 The 50+ group is excited about some places to visit this year!
We tentatively are planning for visits to the following local places of interest:
May              Heritage Art Gallery
June             Trestle Trail
July               Old Firehouse Social Club
August           Hoyt Sherman Place
September    Botanical Center
October          Apple Orchard
November      Central Library
In the other months, or when there is inclement weather, we will meet at the church for coffee,treats and fellowship. Our next meeting is April 3 at 10 a.m. in the coffee chapel.
Please feel invited to join us at one, a few, or all of our meetings. We welcome you and your friends to join us. Anna Lou Davis can answer any questions you may have. 993-4181