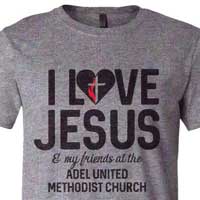 Don't be the only one without an Adel United Methodist Church Shirt!!
We are taking orders now for these awesome tees that speak of our love of Christ and our church family!
Get yours now by letting Kris Manning know how many you want and the sizes. (They do run a bit small so Kris has a L and Al has an XXL for example.)
Adult Sizes $20. Youth Sizes $15
Order forms will be at church!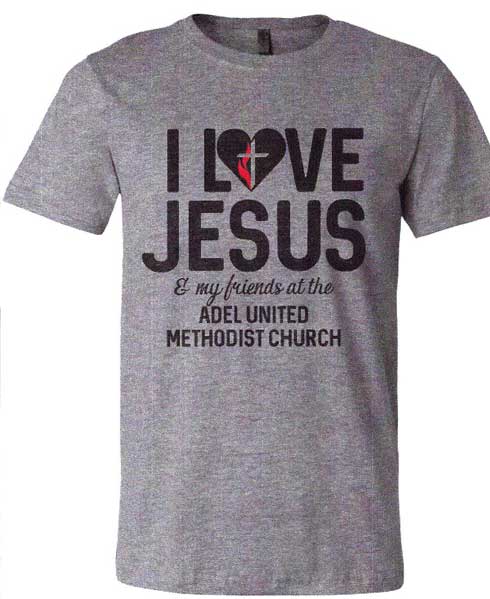 You know this is a cool tee! And you know you want one – or many! GET YOURS ORDERED TODAY!